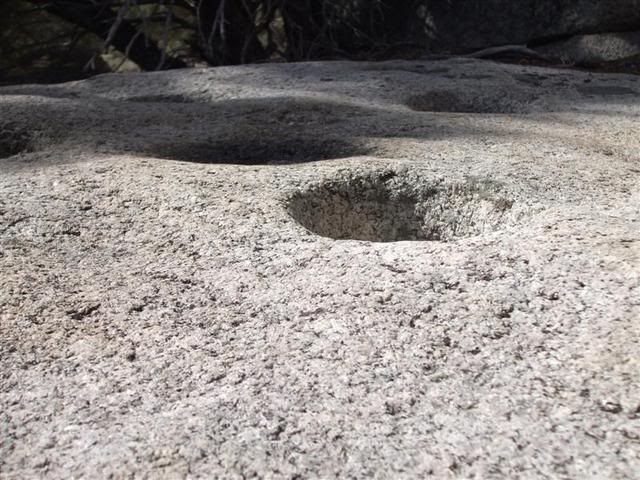 Bedrock mortars: Little Egypt
PG: That photo of the rock, tree and green pool of water is ichiban. That is the kind of knock out David Muench stuff that really inspires me. Partner, it doesn't get any better than that. We need a Paradise Mountain Photo studio up here so you, Biker and Pho can sell photos.
Skibiscuit: You are in the club for being a packer. More mule photos to come before Mule Days.