Witch & I traveled up to my son's home in RB last nite to see our new family member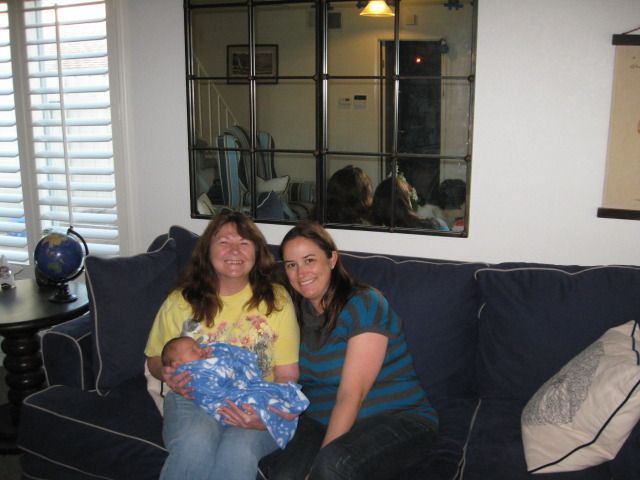 Ruby's a beauty:cool: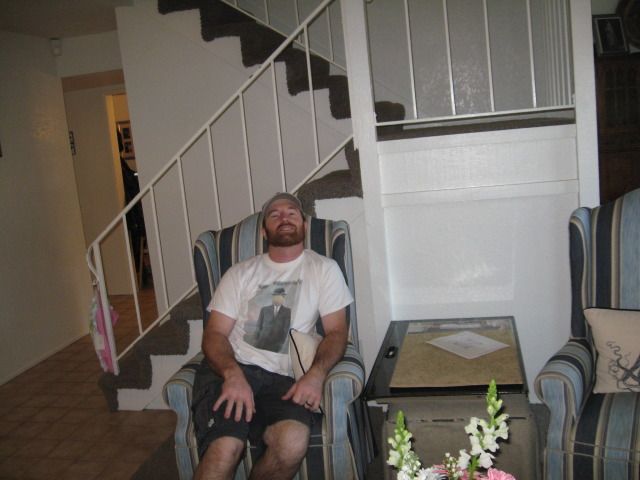 my son's lookin a bit tuckered:o:)
Had an uneventfull trip *up* --
but
comin home was a different story --
on the EB I-8 jist passin the 70th St xchange, I noticed a small, older SUV sittin on the WB RS JEO the 70th on the curve as yer approachin [ makes it hard to see when yer WB]
I manuvered thru 5 lanes of traffic to git to the Fletcher Pky off and went around to come back and land behind it, lit up & coverin -- turned out to be a young gal w her girlchild in a car seat in the rear -- both of em lookin at me with wide surprized eyes as I told em I was "here to help -- what's the difficulity?"
she was OOG
I said "that's the EASIEST thing I do -- turn yer key to the run position so yer fuel pump will pick up the gas the moment it gits it and prepare to git OUTTA here" [ tears filled her eyes ] she'd been aprehensive as I'd approached:confused:
She "launched" w me LIT up behind and covering and we both took the 70th St off -- her to turn inta the Shell station there and us to "go around" and continue our journey home --
only
we didn't GIT home jist yet --
comin up on the Second St off -- I spotted a small car on the RS just at the head of the off ramp [ a VERY dangerous place! ] this un a fella -- also OOG
vehicles whizzin by in a steady stream - dangerous cuze, of a sudden, there can be screamin tires and dodging vehicles when the traffic backs up from the signal lights below -- this is a VERY bad spot to be stuck in!
I'm FULLY lit behind him w my strobes and arrow bar workin as I pour fuel inta his driver's side fuelin hatch -- while standin beHIND the car and leanin around to do so to lessin my chances of gittin hit by the stream of passin vehicles --
I'd given moren half my fuel to the leetil gal in the SUV so I put mosta the rest in and he trys it -- nope - won't start - trys it agin whilst I rock the car to shift the fuel in the tank -- car's on an angle and sometimes this will help nope -- still no go -- bout now I notice there's still a mite of gas in the bottom of the can -- maybee a spoonfull -- so I pour it in and shake the can to git every last drop -- ONE more TRY and ROOOMPH -- starts up and he begins to move out
[ I'd told him to move out instantly it started:D ]
We both got outta there safely:cool:
I stopped by my regular fuelin station to refill and thence be prepared for anuther day's adventures -- arrived home to the excited, enthusatic welcome of our forlornly left behind Shela:o:D:cool: who never lets us forgit who's important to her:cool: