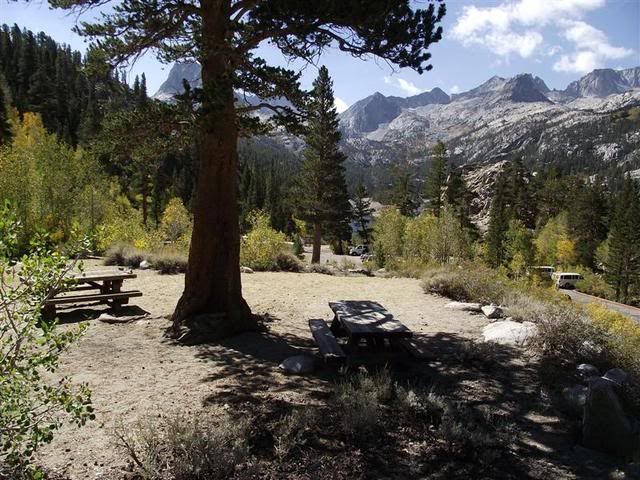 There are hundreds of great places to picnic in the ES in the Sierra, the Whites or the Valley floor. There is a real nice little picnic area on the road to the Bristlecones that I always used to stop at and eat lunch when I worked up there.
The spot in the above photo just tickles me, because it is right off the South Lake parking lot, and nobody seems to know about it. Because it is above the parking area and in the opposite direction of the trailhead, people just don't see it. I can tell you that it doesn't get any better for a primo picnic spot than that place.
I have been there numerous times and have never seen anybody there.
Check it out and include your favorite picnic spot. Just like that spot on the couch or in the easy chair, everybody has a spot where they gravitate to. Even dogs do, especially the one called Spot.