March 14
I've seen the out of bounds tracks up in the Mtns before and thought "now that would be fun!" It's something I've always wanted to do and I finally got to do it.
On my 2nd trip up this year, head of ski patrol Eric, was kind enough to take us past the ropes and show us a great time a day after a foot of new snow had fallen.
Here are the B.S.less photos.
Heading out...
Hey!! Look!! We're on the other side of the ropes! Na. Na.
This was where we were to stop for our 1st break. Out in that clearing. (shot from Matterhorn)
Out of Bounds!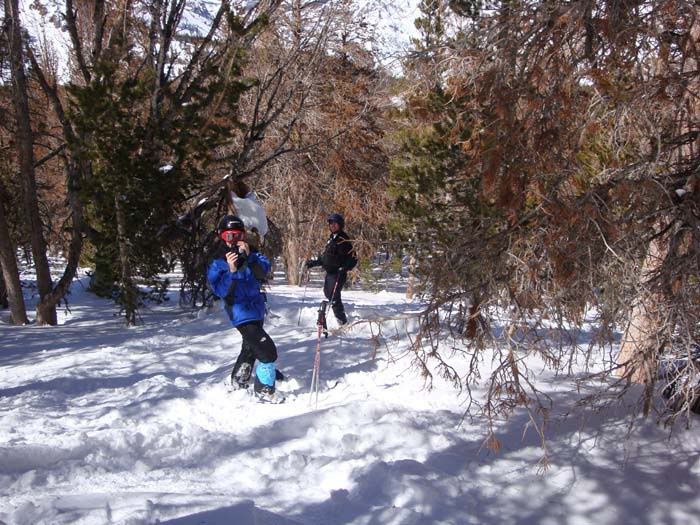 OB...
Anyone recognize this place?
If you're not sure where to go... follow the sign. (Courtesy ski patrol)
Yep.. That's June back there.
Picnic Rock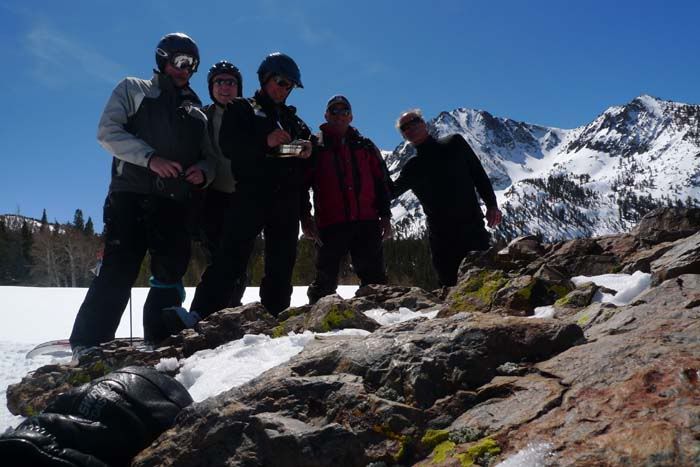 Heading out to our next stop... untracked powder.
Getting closer.
One at a time, Avy chute here.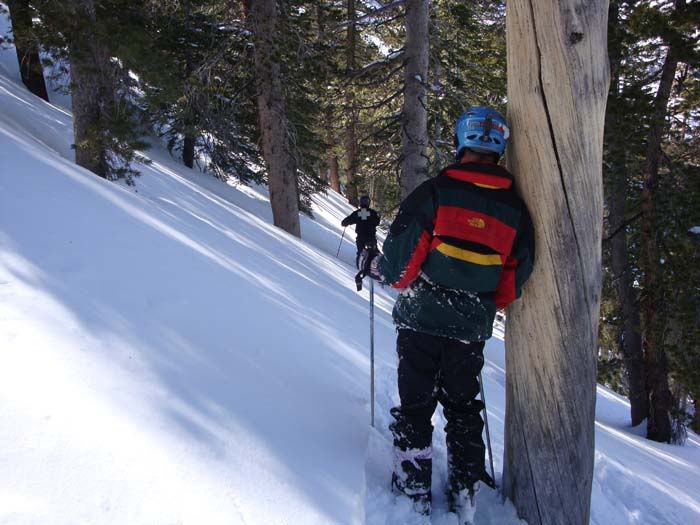 Almost there! Even tourons get lucky every now and then!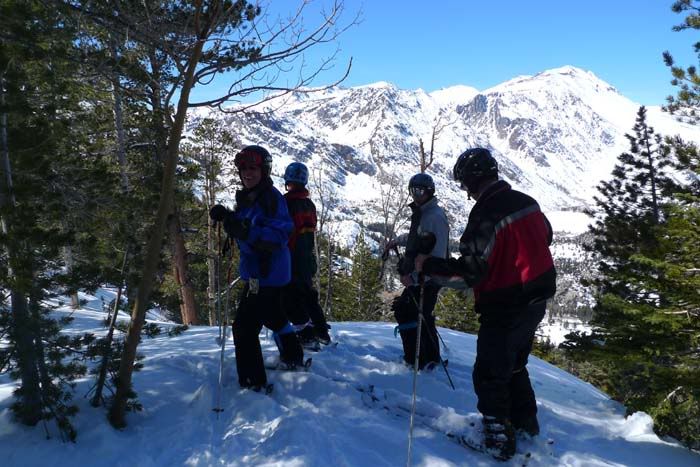 We're going to end up in that clearing down there.
This is it. Here we go!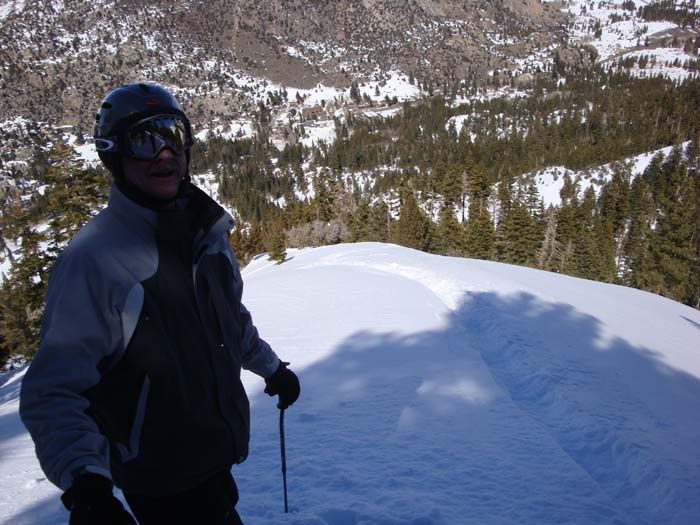 Oh yeah!!
Now that was fun!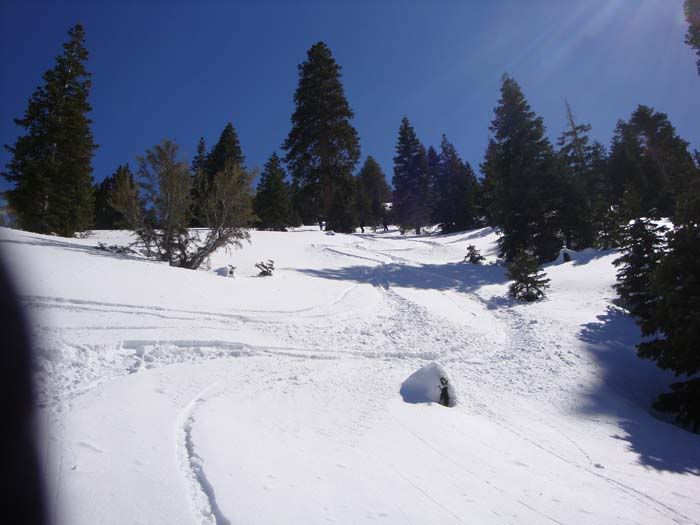 Our guide Eric, partaking in some afternoon delight!
That's where we came from. Up there.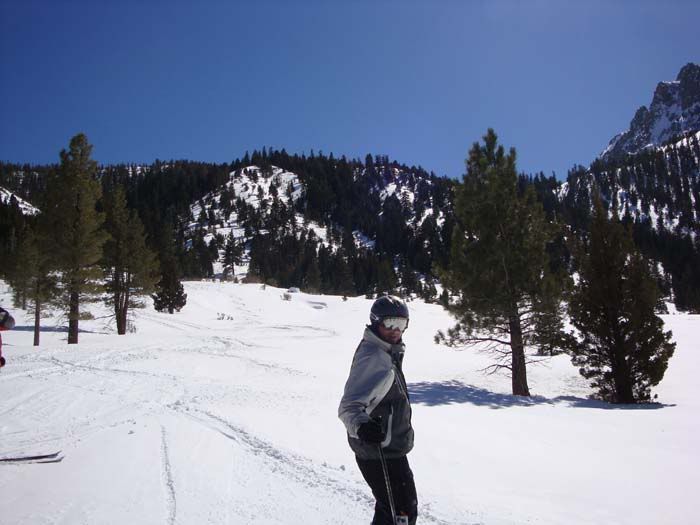 And as we drove away, once again I was seeing out of bounds tracks, but this time they were mine!!